As Michael Novak has written, there is "universal hunger for freedom," one that all peoples can satisfy with the right political values and institutions. But people and nations have other "hungers" as well: to follow God's will, to get rich, to acquire power and prestige, or to take revenge on an enemy. If we dismiss these goods and national interests as mere illusions from humanity's benighted past—ghosts to be exorcised by material prosperity or education or diplomatic engagement—then indeed we will construct policies based on illusions, policies doomed to fail and thus compromise our security and interests. Diplomatic engagement demands an effort of imagination to recognize these motivational goods, no matter how strange or repellent, rather than dismiss them or subordinate them to our own.
World War I demolished the pretensions of nineteenth-century internationalism, whether socialist or liberal democratic. Yet despite that lesson, the Allies created the League of Nations, the ineffectuality of which was clear long before the rise of Adolf Hitler. Hitler manipulated masterfully these delusions about universal goods, especially the desire for peace, and used the diplomatic "engagement" at Munich to take another step toward his aim of an Aryan empire. And as Conquest has chronicled, an expansionist Soviet Communism was abetted by the delusions of Cold War diplomacy predicated on false assumptions about Soviet motives.
Munich in particular illustrates the dangers of projecting one's own motives or goods onto an aggressor. British Prime Minister Neville Chamberlain failed to imagine that Hitler and the Germans, fired by revanchist passions and the lust for recovering lost prestige and power, were eager for conflict and had spent most of the interwar period preparing for it. Worse yet, this ignorance of true motives puts one at a disadvantage when dealing with an aggressor, who can conceal his aims under the pretext of diplomatic negotiation (as Hitler did), thus buying time and misdirecting his adversary by the duplicitous endorsement of ideals he knows are important to the West.
Despite the examples of these historical failures, we have made the same mistakes in our conflict with Islamic jihad, starting with the Iranian Revolution in 1979. Rather than attempting to understand the religious motives of Islamic jihadists, which they clearly articulate and link to their reading of traditional Islam, we reduce them instead to our own secularized, materialist beliefs. In the West today, religious faith is often dismissed as a Marxist "opiate" or a Freudian "illusion," a mere compensation for more significant material causes such as education, economic advancement, or political freedom. Religion is trivialized into a mere lifestyle choice or source of private therapeutic solace. Shaped by these prejudices, we assume that Islam functions similarly for Islamists as Christianity does for today's Christians, and so cannot be the prime mover of their murderous deeds. Thus we refuse to believe that, in the twenty-first century, a major world religion could serve as the primary motivating force for jihadists around the world.
Such has been the failure of imagination plaguing our encounter with violent jihad. Armed with these reductions of the Islamist cause to our own prejudices and ideals, President Obama has attempted to "engage" the Islamic world with a diplomatic outreach predicated on American guilt—as if sufficient American penance will dissuade jihadists from their religious fanaticism. Yet for all of the efforts at a new beginning he made during his speech last year in Cairo, for all the "extended hands" and solicitous letters to Iranian leaders touting their religion and civilization, Obama has reaped little but contempt. Iran continues its march toward nuclear weapons. As it has in the past, the failure of diplomatic imagination has blinded us to our enemy's motives, leading us, as Conquest warned, to "policies based on illusions"—and putting our national security at risk.
By Bruce Thornton; excerpts edited by Ellopos Blog – Read Complete.
Bruce Thornton is the author of Greek Ways and Decline and Fall: Europe's Slow-Motion Suicide.
---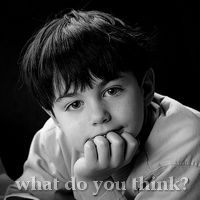 Related: