Almost 40 years after the Turkish government closed the Patriarchal School of Halki, Ecumenical Patriarch Bartholomew considers the option of transferring the School to the nearby Greek area of Alexandroupolis. The local church is excited with the option of helping the Ecumenical Patriarchate, an area of 15.000 sq. m. is ready to be given to the School, or, if the Patriarch prefers, the whole of Samothrake island.
The transfer of the Patriarchal School to Greece could of course have happened years ago, but the Ecumenical Patriarch faced this problem in the same logic according to which the Patriarchate itself could not leave Constantinople. Yet, after such an enduring and successful effort of the Turks to eliminate the Byzantine/Hellenic element in Turkey, an effort that included also the undeclared 'war' against the Ecumenical Patriarchate, perhaps now the time has come for a different logic to be developed.
The symbolical value of Constantinople for the Patriarchate and for all Orthodox Christianity is great, but we can not sacrifice everything to this value. Transferring not only the School but the Patriarchate itself to the nearby area of Thrace, in Alexandroupolis, or in Samothrace, etc., would keep somehow a tie with Constantinople, the symbolical value of the City would continue to exist in the very name of the Patriarchate, and all the necessary visits to the City would be easy.
Of course, any Turk who dreams of a European future of Turkey can understand that the 'war' against the Ecumenical Patriarchate and in general against the Greek community was a great mistake. In my opinion, Turkey in any case has no position in Europe, but we must thank God for these Turkish mistakes, which make easier for even the most blind Europeans to see where the eastern frontiers of Europe lie.
---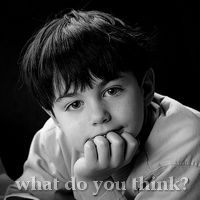 Related: