Contrary to the German chancellor Angela Merkel's wise position on the subject of Turkey's EU bid, foreign minister Steinmeier says that accepting Turkey in the EU will help integrate the Turks who live in Germany! What's that mean?
First: since Germany is full of Turks, let us fill all Europe with Turks, i.e., the minister doesn't care but for Germany. Even if the minister cares just for Germany, he doesn't have the ability to help his country, because he does not understand that, if integration of the Turkish minority presupposes the entrance of Turkey into the EU, then EU should accept each and every country, a minority of which lives in Europe – i.e., if we have a lot of Chinese, we should make China a member of the EU in order to achieve integration of the Chinese minority; if we have a lot of Iraqis we should make Iraq a member of the EU, etc.!
If such an expansion is impossible, then we must think again on the matter of integration, we must understand if integration of minorities indeed presupposes union of countries. If yes, then integration is impossible, since union with all minorities' countries of origin is impossible. If not, then we must achieve integration with other means.
Of course, there is also the most important issue, if integration by any means is possible, when minorities come from totally different cultures. What kind of integration can Germany achieve of minorities that simply don't care at all for Goethe and Rilke?
---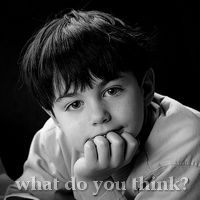 Related: