I, along with Representatives Bilirakis, Sarbanes, and Space, have introduced legislation, H. Res. 356, which expresses the sense of the House of Representatives that the FYROM should stop the utilization of materials that violate provisions of the UN-brokered Interim Agreement between the FYROM and Greece regarding hostile activities or propaganda and should work with the United Nations and Greece to achieve longstanding United States and United Nations policy goals of finding a mutually-acceptable official name for the FYROM. This bipartisan resolution has 114 cosponsors.
Just this week a billboard was erected in Skopje that depicts the Greek flag with a swastika in place of the Cross. This is just another example of the propaganda that is being perpetrated against Greek culture in the FYROM. Textbooks used in schools contain maps showing the boundaries of a larger Macedonia that include parts of Greece. Additionally, the government has minted currency showing The White Tower of Thessaloniki. This unacceptable irredentist propaganda must come to an end.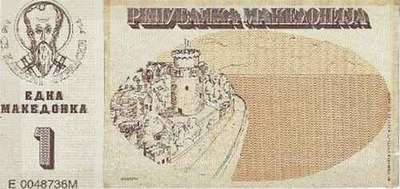 This week the North Atlantic Treaty Organization (NATO) will hold a Heads of State and Government summit in Bucharest, Romania. One of the major issues considered will be the expansion of NATO and the possible extension of membership invitations to Albania, Croatia, and the FYROM. In this context, I ask unanimous consent to submit for the record the March 27, 2008, article in the Huffington Post titled "NATO Enlargement – The View from Athens", written by Greece's Ambassador to the United States, Alexandros Mallias.
Greece has consistently stated its desire to have the FYROM admitted into NATO, provided that the FYROM ceases to use the name Republic of Macedonia, adopts a name mutually acceptable to both countries, and ends its use of propaganda. The negotiation process among representatives from Greece and the FYROM should continue, and I hope that a settlement can be reached soon. Greece is a critical trading and investment partner with the FYROM and must be involved not only with the future of the FYROM, but with the future of the entire Balkan region.