Over the two centuries since workmen employed by the Scottish peer, Lord Elgin, began stripping the Parthenon in the early 1800s, various plaster casts have been made of the missing sections of frieze, enabling the curators of the new museum to reconstruct the complete sculptural narrative, mirroring the precise dimensions of the original.
The absence of the originals on the reconstructed frieze, and the glaring whiteness of the copies put in their place, is a powerful broadside aimed at Britain by a Greek government that is dedicated to bringing the marbles home.
"We have here the surrealistic picture of a divided monument," Professor Dimitrios Pandermalis told me as he walked me through the exhibition. "The buildings of the Acropolis laid the foundations of Western civilisation. We should have this monument as complete as possible. It's clearly ridiculous when you have a body in London and a head in Athens to keep the two pieces separate."
The body in question belongs to Iris, a messenger deity who took part in the gathering of the gods at the culmination of the Panathenaic procession. You can find her on Block V of the British Museum's Parthenon Galleries, directly opposite the entrance. Her body is intact, but her wings and head are missing, because the top left corner of the block was broken off, probably by Elgin's men. "This is almost a culturally criminal case," Professor Pandermalis exclaimed, before adding, diplomatically: "dating back 200 years, of course."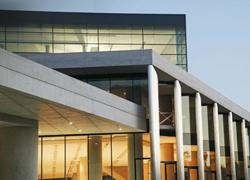 Now that Athens has a museum where priceless antiquities can be safely stored without fear of weathering or pollution, one of the British Museum's strongest arguments for keeping the marbles in London is fatally weakened. And concerns about geological instability seem unfounded: since the building was finished, Athens has been struck by two earthquakes, but its internal "suspension" made light of them. The Bloomsbury spin that the two collections tell "different and complementary stories", when they actually depict a single event in the ancient Athenian calendar, is plainly absurd.
Page 12