In Rob Cohen's "Daylight" (1996), an adventure movie with Stallone, there is an element characteristic for the USA and the whole West. When a team tries to figure out what they should do to face the catastrophe, someone says an opinion which is against what the chief thinks, and he keeps asking where this opinion comes from. Then another person tells him: "Why don't you forget what her name is? Listen to what she's saying to you."
In recognizing the problems and diseases of the West, we must not neglect any healthy elements which may still exist to any degree, such as this, already clearly defended by Plato: to concentrate on truth, to not judge the truth of a statement without examining the statement itself, but the identity of the person who speaks, etc. This defeats our greatest enemy, which is foolishness, the blind following of supposed authorities and tyranny.
This is what made the USA a great country – not the number of the inhabitants. Imagine Turkey going to a population of 300 millions, which is not improbable; it will still remain a small country, because truth doesn't matter in Turkey.
The "Daylight" is not an exception. Even Hollywood movies, the majority of them, feature this devotion to truth, which is clearly an element of hope in an otherwise rather problematic condition.
Cf. Plato's Advice
---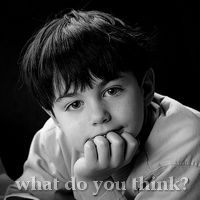 Related: