One World One Dream", is China's slogan for the Olympics of 2008. In the text that presents the values China stands for, freedom and truth are not mentioned at all, not once! The universal values are, according to China: unity, friendship, progress, harmony, participation and dream. All differences existing in the world are just "in colors, languages and races", while "together we seek for the ideal of Mankind for peace", "peace enjoys priority"…
Since "peace enjoys priority", let's start from peace. Remove truth and freedom from peace and you have the peace of vegetables and animals. Obviously peace does not enjoy priority, while freedom can indeed exist without peace, and also truth can exist without peace, and both of them can even divide. The reality of reason being completely different than China's dictators want it to be, what is written in China's humanitarian and olympic text is the contempt for the intelligence of the whole world. Does it matter? Reason is not an olympic game anyway. Culture is just "events" at the margin of the games, events produced by experts around empty concepts for empty people, which is the reason why no one pays attention to the "cultural" margin of the games.
Let us continue with the rest of the "universal values" of China, that is unity, friendship, progress, harmony, participation and dream.
Unity: remove freedom and there appears the unity of slaves, remove truth and the unity is in blindness. On the contrary, universal unity is not necessary to freedom or truth. Truth may divide, while freedom may deny even the truth.
Friendship. As used in China's olympic philosophy, is just a synonym for unity, since friendship is unthinkable without freedom and truth.
Progress. Progress in what? Let's assume the best case, that is progress in all the other "universal values". But any progress without freedom is obviously a progress in slavery, and without truth is a progress to more and more blindness.
For harmony and participation see above, unity and friendship. All of these are empty words, simple synonyms for the sameness of soulless people.
Thus we come to the last "universal value" of China, the Dream. The slogan being "One World One Dream", we understand that for China dreaming is not as such a universal value, but only "The" dream of a supposedly "one" world, the dream of a Chinese world, the dream of empty words, full bellies and unbreakable bonds of serfdom…
---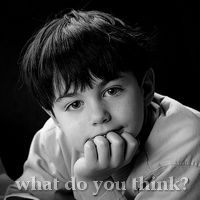 Related: