Posted on 9/07/11 in Europe - West,Orthodox Christianity,Philosophy
Reference Address: http://www.ellopos.com/blog/?p=1448


Pages: 1 2 3 4 5 6 7 8 9 10 11 12 13 14 15 16
Latreia vs Proskynesis
There is a significant distinction, in Orthodox theology, between the act of veneration (proskynesis) and worship (latreia). Alan Blancy suggests that there was a fatal translation error between the Greek and the Latin in the translating of the Greek word proskynesis as adoratio (adoration).41 This caused many of the problems with the idea of veneration. Adoration is reserved for God alone yet proskynesis is a commonly used word to describe acts between people. This resulted in a misunderstanding of the idea of veneration. Of course, through the history of the icon, there was widespread abuse and actual inappropriate worship.42
St. John of Damascus distinguishes between veneration and adoration using the terms absolute worship (adoration) and relative worship (veneration).43 He identifies five kinds of absolute worship:44
1. Adoration – we give this to God alone
a. All will eventually worship, willingly or unwillingly (Phil 2)
2. The awe and yearning we have for God
a. He is perfect and good
b. He is admired, worshipped, glorified and desired
3. Thanksgiving for all good things
4. Beseeching God to listen to our needs and desires
5. Repentance and confession
In addition, he identifies seven kinds of relative worship.45 This kind of worship may be offered to created things.
1. Places where God has rested – Holy Places
a. Includes people – Theotokos and the Saints
b. God dwells in them
41 Ibid, p. 35.
42 Ibid, p. 35.
43 St. John of Damascus, 1980, p. 9.
44 Ibid, p. 82-84.
45 Ibid, p. 84-88.
c. "…they are truly gods, not by nature but because they partake of the divine nature…"
2. Places where God has accomplished our salvation
a. Mt. Sinai, Nazareth, the cave and manger of Bethlehem, …
3. Objects dedicated to God
a. E.g. the holy Gospel and other books
b. Patens, chalices, censers, candlesticks, altars
c. Dan 5:2 – Belshazzar made people serve wine in sacred vessels and God brought his kingdom to an end – signifying the sacredness of stuff
4. Images that were seen by prophets
a. Aaron's rod (prefigured the mystery of the virgin)
b. The cross
5. Each other
a. We are God's inheritance and were made according to His image
6. Those who have been given authority to rule over us
a. Pharoah – Gen 50:18 – Joseph and his brothers prostrated themselves (Proskynesis) before Pharoah
7. Masters by their servants
Conairis agrees with this distinction between veneration and worship. He suggests that: "The icon becomes a meeting place, an existential encounter, a window through which we look on the Saints not as shadowy figures from a remote past but as contemporary brothers and sisters in Christ, members of the same household of God. We feel free to call on them through prayer for family support as they intercede to God in our behalf."46
Chrysostomos of Myra teaches that "veneration of honour" which is rendered to the persons of the saints through their icons, is appropriate.47 Ouspensky agrees in that while icons must be the object of veneration, it is inappropriate to give them adoration, which only belongs to God.48 It remains difficult, however, to identify the difference.
46 Anthony M. Coniaris. Introducing the Orthodox Church: Its Faith and Life. (Minneapolis, MN: Light and Life Pub., 1982), p. 101.
47 Gennadios Limouris, [Chrysostomos of Myra]. Icons, Windows on Eternity: Theology and Spirituality in Colour. (Geneva: WCC Publications, 1990), p. 2.
48 Ouspensky, 1992, p. 138.
When the icon is properly venerated, it becomes a door to the holy. In this sense, it is holy itself. "Holiness, as the Orthodox understand it, is not a static and incommunicable state. Quite the contrary, uncreated energy suffuses and penetrates every created "environment", transforming visible reality, for the sake of believers, when that reality does not voluntarily oppose the will of God."49
This seems similar to the experience of marriage. When a spouse is absent, one may find memory and even some degree of presence in objects that bring reminders of that person (for example, smell on a pillow). It is not the object that is being enjoyed but the spouse through the object. Veneration is similar to this. It becomes a problem when the object is substituted for the original. In the marriage example, the pillow is actually substituted for the person. This appears to be a common trap that has accompanied the veneration of icons.
The veneration of an icon is focused on the person of the icon as holy.50 This makes the icon itself holy, not because of the inherent holiness of the icon or the person but because of the kenosis of God represented in the person and the icon. Again, this reflects a sacred view of matter as created and infused by the incarnational presence of God. In Orthodoxy, there is no artificial distinction between the sacred and the secular. All reality, including the physical, has the potential to be sacred.
49 Giakalis, 1994, p. 121.
50 Giakalis, 1994, p. 120.
---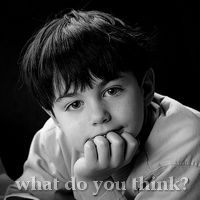 Related: