Europe must not become a christian club", Patriarch Bartholomew said. The phrase 'christian club' tries to avoid the expected and natural description of a christian union, a description that Bartholomew wants to belittle, as Erdogan does. 
What is the difference between a club and a political union? In the club there belongs only a small part of the society, distinct due to relatively insignificant reasons, different from the foundational intentions of the society. Thus we have, for example, clubs of the friends of animals, clubs of mountaineers, etc. What are or have to be, according to Bartholomew, the foundational intentions of Europe, by which intentions christianity would mean almost a caprice, while Turkey would belong naturally into Europe? 
One could think of whatever one likes (and there is proposed the known chain of the impersonal: democracy, prosperity, peace, etc). Yet, is it possible for a Patriarch to think of anything whatever as a probable intention for the union of Europe? Is it his task to name his Christian unity a 'club', and to dream for his flock and for all Europe, not to enter the 'club' of his own faith!? 
Is this the reason why he is in Fanar? Is this his Catholicity, his Ecumenical commitment? Aren't then right the Turks, knowing it or not, when they deny him the title "ecumenical"? Because, how could he be an ecumenical patriarch, who doesn't just respect the freedom of the others, but wants for the others, what he doesn't want for himself – a Christian himself, how can he ask for Europe not to be Christian, naming as a 'club' the union of Christian peoples? 
Even if Europe ought to or could abandon any relationship with Christianity, the last person who would have the right to ask for this, would be a Christian. If this person is the ecumenical patriarch, who comes from a thousand years of the 'christian club' of Byzantium, thanks to which he remains and wants to remain in Constantinople – what is it that he protects, what tradition, what history, what symbolism? 
This is not even fraud, because fraud needs intelligence. This is insanity, a condition that insults the most common intelligence, for which any Christian and especially any Orthodox, can not but feel ashamed. And what is the motive of all these? That in a 'European' Turkey the Patriarchate would accomplish its work without impediments. What work? What could be the work of a Patriarchate, that gives to Europe and even to its own most close, Byzantine, history, the name of a 'christian club'? 
As Christians we never saw in the Baptism of a state the formation of a 'club'. These sad things we learn now, for the first time…
---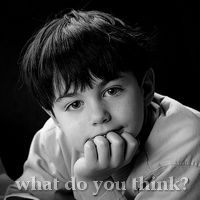 Related:
5 Comments