Those who know Ellopos since its creation, will remember that it is not founded on a programme, as one could imagine by the current contents, as an effort to support education, etc. – it was founded in a rationally undefined experience of a person's thrill, even a literary one, and this experience has fueled its expansion leading to the current form.
Today Ellopos contains thousands of pages into a labyrinth, as many visitors liken it, the central arcades of which are at the Greek-speaking culture, with emphasis on the Greek language itself, continuing in ancient Rome, the medieval west and modern Europe, including some lanes to the thought of the Far East too, under the dominant impetus to the philosophy of personal existence and general history.
Compared with news, games and hobby sites, Ellopos doesn't have an impressive popularity, but not insignificant, particularly in its own field, beating, for example, the popularity of the pages of the Church of Greece, despite the huge organism that supports them. According to its influence and reception of its work, no matter how one evaluates certain positions and suggestions, Ellopos belongs to the important internationally pages of education. Students and teachers use its texts in their work, while simple and brief comments may replenish discussions in classrooms, other being republished on other pages or blogs.
But how many know what lies behind all of these, something that now seems just one among numerous and often much larger ramifications of the Labyrinth – David Copperfield?
Thanks to this child Ellopos was established, honoring the image Dickens created of a suffering childhood, so here is to be found the interpretation of the continuity, all the study of Greek and Western history, theology, etc. – all is done honoring this person, despite the focus on Greek studies, having their occasion to the attempt of the Western world to recover its good childhood.
10 years later, Ellopos has a lot of dreams, but very limited powers. Yet, the same was true before, so that all the reasons for optimism are available at this threshold of a new decade.
---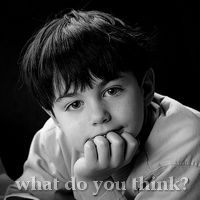 Related:
1 Comment