All the churches want to give Europe a soul and a face, yet this task does not and should not be preceded by doctrinal union. Even if this is not clear, since the prospect of doctrinal union divides the Orthodox peoples, it can not be maintained. However, denial of doctrinal union is not without reason, on the contrary: after the formation of countless differences in the Christian traditions, a superficial agreement on some doctrines will render relative all the other differences, everything that so many centuries struggled to preserve and give to us. This way the very intention of the 'unionists' to help the european peoples will lose its meaning, as Orthodoxy will lose its meaning. 
The Churches need one, two or maybe more centuries of contact, co-opeeration and common life if they are to form naturally, without bias, internally and essentially, the preconditions of a real union. During this period their differences, beyond negotiations, without even thinking of a doctrinal union, will contribute to their common life, they won't undermine it – if there is indeed a real will for common life. If doctrinal union is a necessary precondition of contact and co-operation, how then are we going to have good relationships and co-operation with non-Christian traditions? 
Doctrines are the peak of the mountain, you can not change them in order to move the mountain, they come from it and they are based on it: if you change them at will in gatherings of today, instead of moving the mountain you will have a cloud instead of a faith, a faith without body, an artificial faith that no one shares. Tradition is not something you can choose: it chooses and creates you. First we will live together and prove in our common life what we feel for each other, and then, in the course of time, we will, hopefully, reach also doctrinal union. 
---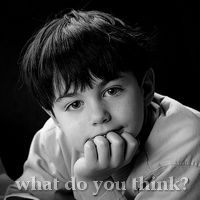 Related:
1 Comment