The tree has parts, relations between its parts, an evolution in time which can not but follow some laws and happen is some order. We can not dispute that, independently of all our mental power, the tree leaves come out in a tree and not in the waves of the ocean or in the clouds. There occur in the world, independent of our perception, diversifications, relations and unities. We understand them without creating them, they exist even without us understanding them.
Without the perception of space I would exist everywhere here. Without the perception of time I would exist always now. But alteration would not cease, the 'here' and the 'now' would change form, even if I was not able to recognize relations between the changes – these relations exist independently of my own perception. The next minute I can convey my 'here' to the next room, but not to the moon, and when I am in the next room I will also be in another state – with different things around, maybe with another feeling having emerged or even a corporeal alteration, a pain, etc. – I will not be exactly the same whether I understand it or not. Even if I can not link the two nows in a concept of time, however, a relative alteration of my existence has happened.
If we wanted to use a more 'neutral' language, avoiding 'weary' names such as 'time' and 'space', we could and should concede that in the existence there are measures. Relation and change happen, relationships are being created and squandered, in some order and within certain limits. Even if we consider time as a conventional concept, not responding to anything else but to the path of an alteration, yet this path is real as a differentiation of a relationship and unity, and is subject to certain measures, whether we know them or not.
The existence of this world, from the birth to the death of each of us, 'trains' our mind at least in the measure, order and form.
---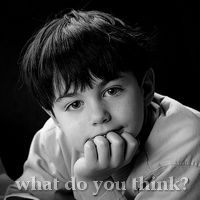 Related: