Socrates: the chief theme of my yesterday's discourse was the state [original: πολιτεία = all the members of a city; here is a discussion about the translation of politeia]; – how constituted and of what citizens [original: ἀνδρῶν = men, persons; manhood and not citizenship comes first] composed it would seem likely [original: κατεφαίνετο = seem clearly, certainly] to be most perfect. 
Timaeus: Yes, Socrates; and what you said of it was very much to our mind. 
Soc. Did we not begin by separating the husbandmen and the artisans from the
class
[original:
γένους
= generation; the difference is important, because a 'class' is a secondary distinction, while a generation belongs primarily and organically to the city as a living organism]
of defenders of the
state
? 
Soc. We said, if I am not mistaken, that the guardians should be gifted with a
temperament
[original:
φύσιν
ψυχῆς
= nature of the soul; it is not a secondary property, but the very nature]
in a high degree
[original:
διαφερόντως
= distinctively; there is no objectively high degree, but a distinction in comparison with the others]
both passionate and
philosophical
[notice, in the next sentence, how philosophy is viewed not as a rationalistic ability, but as the ground of a varying (mild or fierce) reference to friends and enemies ->]
; and that then they would be as they ought to be, gentle to
their
[there is no "their" in the original, they are the friends or enemies of all the members of the city]
friends and fierce with
their
[as above]
enemies. 
Soc. And what did we say of their education? [original: τροφήν = food, feeding; it is not just a training but something that goes deeper, to which an organism depends necessarily] Were they not to be trained in gymnastic, and music [original: μουσική = music as united with words in ancient poetry, a melodious reference to sacred (granted by the divine muses) knowledge, as is for us church chanting], and all other sorts of knowledge which were proper for them?
Read Plato's Timaeus in English or in the Greek original side by side with English. Notes by Elpenor are being added only to the English version.
---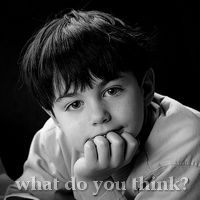 Related:
2 Comments