Since we live an era of general reconciliation and union, I'd like to remind a relevant document, a statement on the Catholic-Orthodox dialogue of the North American joint committee of Orthodox and Catholic bishops (October 4, 2000 – full text here). 
Taking stock of its work, the committee declares that "We look back with joy on the dramatic events of the 1960s [the meeting between Ecumenical Patriarch Athenagoras and Pope Paul VI in Jerusalem in 1964, which was followed by the formal lifting of the 1054 anathemas on December 7, 1965] that brought an end to the many centuries of hostility [sic] that kept us apart from one another"… 
This statement insults my memory. According to our joyful committee, what has kept us apart for centuries was not any substantial difference, nothing important, just hostility and animosities. And this centuries-long hostility, could be set aside by a meeting of two bishops, when "those excommunications were reversed" and magically were "replaced by relationships of love"… 
I don't think past 'animosities' were consigned to oblivion, but oblivion waits us all, since we are able to have such bishops. After centuries of mad hostility generated by mad persons, who we insist to call our Fathers, we arrived suddenly to a "growing dialogue of charity" between "sister churches". According to the enlightened committee, we should see this dialogue "not as a betrayal of anyone's faith, but as an effort to understand what we truly have in common at a level deeper than our divisions and theological formulae"… 
This is then the truth. Whatever divides us is superficial, what we have in common is at a deeper and substantial level. Catholics and Orthodox, irrationally and superficially divided for centuries, that is, stupid fanatics as we were, yet now we can overcome our history and tradition of stupidity and ignorance, and suddenly be baptized to a deeper level and become enlightened and united as the bishops of our committee, who realized, that "through an honest and well informed exchange of views a solution to even the most persistent disagreements can be perceived". 
For centuries our Fathers lived in ignorance and dishonesty, and what they were unable to do, we have come to achieve, the Masters of Dialogue, setting aside their madness and forming our Churches according to our Unique Peace-loving Charitable Open minds, coming from Nowhere – We, for the first time!, being lovers of Peace, Union and Knowledge… I think that this document, really a monument of contempt for ecclesiastical history, by itself proves what is most likely the future of our Churches. 
Cf. A union of Orthodoxy with the papal clergy will destroy Christianity permanently  * Phanar and Papacy : the Church as a lobby * Phanar and Athens on the road to Papism  * Papism as the Oldest Protestantism
The union with papacy – A Discussion * The union of the Churches is the best way to eliminate Christianity
---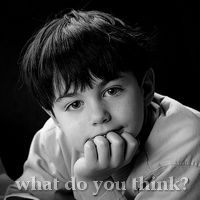 Related: