Searching for the reasons of the economic growth achieved by the West and then by more or less westernized countries, we saw that, first, there is a need for those wanting such a growth to gather all their powers towards this aim, i.e. to underestimate other ways of life. We can describe this with a known expression used by Nietzsche as "Will to Power". This goes beyond "money" and it will help us understand better our subject.
Without science and its application in technology, our specific and enormous growth would be impossible, no matter how much of our lives we would be willing to sacrifice to it. Ancient Greeks, as was said in the previous post, although they discovered science, they were not willing to sacrifice their time to bring science to the road of getting power. They were not even interested so much in science itself, their thinking being concentrated to theology and issues that are beyond strict scientific proof. In fact, even the first philosophers, the Ionians, that are some times described as the first 'scientists', in reality asked and answered questions that can not be proven.
Our economic growth needs science, technology, and first of all a limitless will to power. These, I believe, are the elements of our 'success', in a very rough scheme. And: science has to be produced by scientific machines, the universities, institutes, etc, where specialized researchers contribute to a chain of scientific production. A general will to organization is also necessary for all the aspects of our societies, which explains also why the West has become so often the theatre of anarchist revolutions. Recall that even the Papal church introduced such a way of thinking in Christianity, by  offering salvation through the means of a well organised production of salvation by the church. Protestants did not resist to the essence of this, they just took this power from the church and brought it to each and every individual and self-constructed associations of individuals.
Even then, without the sharing of the people in that 'dream' of power, i.e., without the transformation of people to masses (cf. Ortega y Gassett), our enormous growth would be equally impossible. To this also Papacy opened the road. Recall Pope Pius XI's famous phrase, that "As birds are made to fly, men are made to work"!
---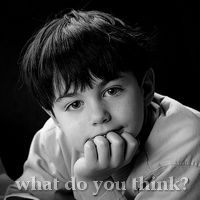 Related:
4 Comments